10 secrets to cycle touring that we learnt from our France to China cycle trip
1. You don't need fancy gear.
Most people that cycle tour for a long time, invest in expensive, fancy equipment (think touring bikes worth $3000+). This would be ideal, but it's not necessary, so don't let it hold you back. We cycled to France with gear that totalled less than $1000 for the both of us (that includes 2 bikes, a tent, camp gear, panniers and spare parts and even some new cycle clothes). This is definitely, number one, in our 10 secrets to cycle touring.
2. Don't travel without duct tape
Great quote – "You need only two tools. WD-40 and duct tape
. If it doesn't move and it should, use WD-40. If it moves and shouldn't, use the tape." I won't lie, duct tape saved me on many occasions during our trip, especially towards the end of the trip. My panniers were held together solely by duct tape.
3. Don't listen to negativity
There will always be 'haters', those people that doubt your ability to cycle. Don't listen to them! If we listened to all the people that didn't believe in us, then we wouldn't have believed in ourselves, and we wouldn't have made it.
4. Be open minded.
If someone invites you for dinner, go. If someone suggests a better route, listen.
5. Trust your gut instincts.
If something doesn't feel right, chances are, something isn't right. It doesn't matter what the situation, always follow your gut. I had a bad feeling while cycling through a valley, which we had planned to camp in, we decided to cycled on – it turned out this valley was PKK territory (Turkish terrorist group).
6. Plan, but be flexible.
I planned and researched a lot, before and while we were cycling, but realistically you can never plan or prepare for everything – multiple flats, bad roads and a strong head wind will put an end to that. You need to be flexible. If you can't make it the 80km you planned to cycle, then don't worry, it's not the end of the world.
7. Believe that most people are kind and want to help. 
If it wasn't for the kindness of strangers we never would have made it. If you need help, don't be afraid to ask. Even if people stare at you or give you a funny look, chances are they aren't used to seeing 2 grubby foreigners on bikes, it doesn't mean they don't want to help. Wave and smile at people as you cycle, and reassure, locals are usually happy that you're experiencing the local culture.
8. You

can

cycle tour on any budget.
Whether you have an unlimited budget, or are travelling on a budget as low as $5 a day, it can be done. We cycled on $5 a day throughout Turkey, Iran and the Stans.
9. Be imaginative when looking for campsites, potential campsites are everywhere
Behind a bush on the side of the highway, a gas station, a restaurant, the garden of someone's house, a mosque, a park, a forest, outside a police station, these places are all potential campsites. Get creative!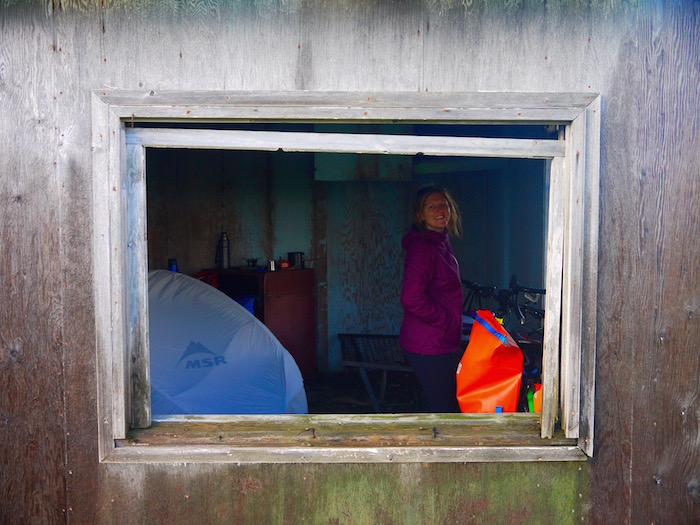 10. If your water gets hot, chuck a teabag in.
I know, this is an odd point to include on our 10 secrets to cycle touring, but trust me, warm tea is much nicer than, warm water. Since then, I've also learnt that some plastic water bottles contain toxins called BPAs, which leach into the water, if you reuse plastic water bottles. So, it's good idea to invest in a good, proper, BPA-free water bottle, such as a Nalgene BPA Free Water Bottle
.
I hope these 10 secrets to cycle touring inspire you to take the leap, and start cycle touring! If you enjoyed this post check out our article on How to make money while cycle touring.
Do you have any other secrets to cycle touring? We'd love to hear them, so please share them below.