Michael and I have been busy little bees this week! After arriving in Halifax a week earlier than planned, we've been busy cleaning and mending gear, looking for jobs for the winter season and exploring the awesome city of Halifax! We also got the opportunity to host two of our cyclist friends, Jacque and Luisa. They just finished their 6 month cycle trip across Canada and fly home this week. We met up with them several times during the cycle trip, so saying "goodbye" to them has really made us realise that the Canada cycle trip has come to an end. But as Jacque pointed out;
[ctt template="8″ link="C1JUU" via="yes" ]one journey has come to an end, but a new journey is about to begin @CycleTrekkers[/ctt]
We've also been keeping ourselves busy during those rainy days by smashing out some gear reviews and updating our gear list, typing up and creating TWO ebooks and moving/ updating posts from our France to China trip, which were originally published on a different website. Over the winter we hope to add to this, by creating and sharing some awesome videos of our cycle across Canada, plus adding some more articles on eco-friendly businesses.
If you've been following our Canada cycle trip or met me during our cycle trip, then you might also be aware of my eye condition. Well, that is still on the mend, with a potential need for surgery to remove a couple of nodules on my eye (it's only been 4 months since they first appeared – exactly the reason why you need travel insurance). So hopefully that will also get sorted before we start cycling again in April.
So what's the plan now. To work our butts off until April! Fix up and/ or upgrade some of our gear. Do some maintenance work to the bikes and prepare for the next leg of the cycle trip. Though we're looking forward to the break now. I'm sure by the time April comes around we'll be rearing to go again.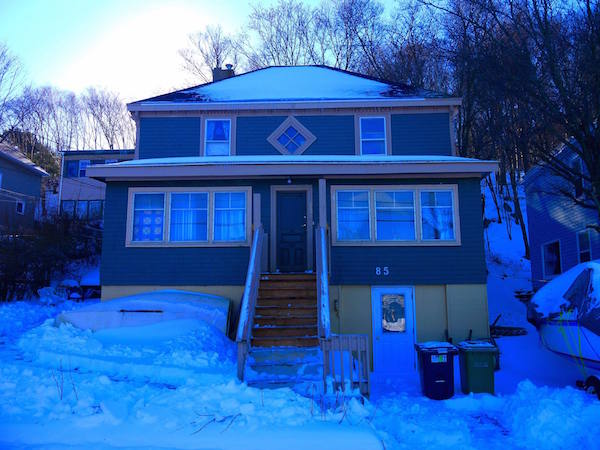 I mentioned we've published two ebooks! Exciting times!
"Cycling Canada: Coast-to-Coast Trip Notes
" are in-depth notes about our cross Canada cycle tour. The notes are based on our cycle trip and are written primarily for fully loaded cycle tourists, however they should benefit anyone planning a cycle trip in Canada. New Promotion: Leave a review on Amazon, then email a screen shot of the review to info@cycletrekkers.com and we'll send you a free pdf copy of our France to China ebook.
"France to China by bike
" is a collection of posts from our charity cycle trip in 2014, where we cycled from France to China. All royalties from this book will be donated towards the global sanitation and World Toilet Day campaigns.
These are available on Amazon to purchase.
I'm new to writing and creating ebooks, and both of these books are the first editions. So if you do have any feedback please let me know. I'm always keen to learn how I can improve and will update the books based on any feedback I receive. You can send any feedback to our email info@cycletrekkers.com. If you get the chance to leave a review on Amazon, that would also be awesome and greatly appreciated!
That is about it for our update from Halifax, well for now!
Safe cycle trails!
Kelly & Michael Xx